Step 5. Account management
Setup Guide
You can promote several accounts in one personal account. There is no need to register several times and switch between accouts.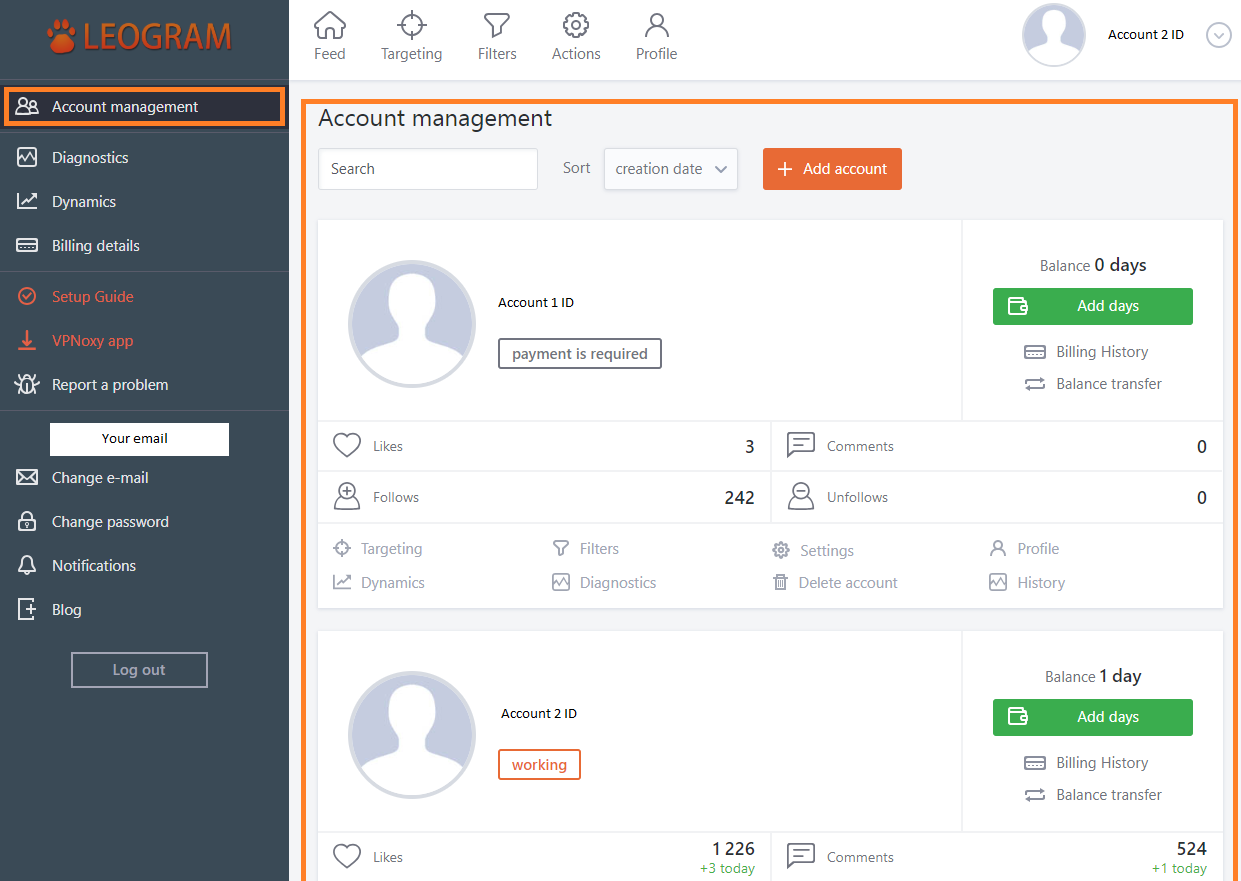 To add an additional account, go to the Account Management page  in your account and click "Add account".
All promoted accounts within one personal cabinet are available on this page. Control the status, balance and current promotion activity.
Balance transfer
Each account has its own balance and is paid separately. To transfer balance between accounts in the account manager, go through the link.
05.30.2017
Read more: